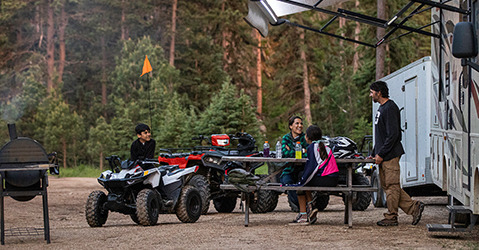 La libertad de la aventura todoterreno
Dé a sus jóvenes conductores el control de su propia aventura todoterreno con tecnología y características de seguridad líderes en la industria. Elija entre una gama de opciones de vehículos todoterreno para menores para todas las edades y niveles de experiencia.
Modelos para edades de 6 años en adelante
---
The New Standard for the Next Generation. The Outlaw 70 EFI features a 70cc EFI engine and industry-leading safety features for riders ages 6 and up.
Modelos para edades de 10 años en adelante
---
Polaris offers a variety of Youth ATV and side-by-side options with industry-leading tech and safety features plus age-appropriate ergonomics for kids to enjoy as they grow. RZR 200 EFI and RANGER 150 EFI equipped with all-new helmet aware technology.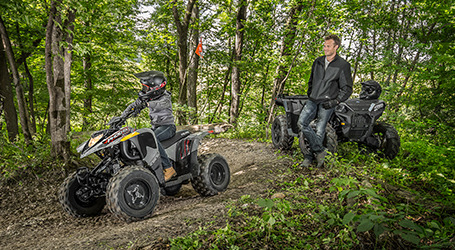 Modelos para edades de 14 años en adelante
---
The Phoenix 200 is designed for older kids ready to step up the fun. Featuring a 196cc engine with key safety and kid-friendly performance features for bigger adventures.