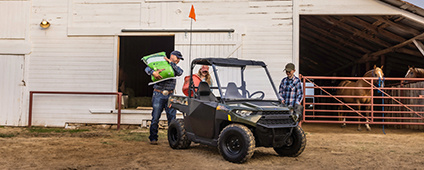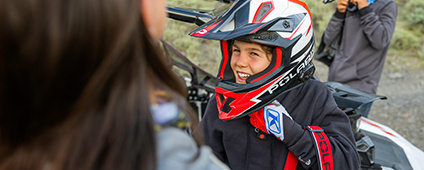 Unrivaled Safety Features
Enjoy peace of mind knowing all Polaris Youth SxS's come with key safety features including an adjustable speed limiter, and industry-exclusive safety kit.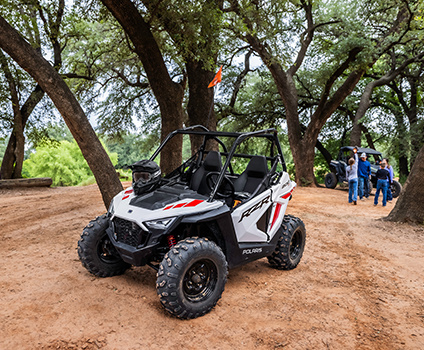 Industry-Leading Technology
Powered by Ride Command, enjoy unprecented control over your kids' speed and riding boundaries with digital speed-limiting and geo-fencing.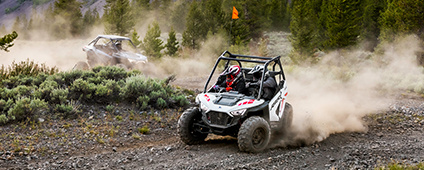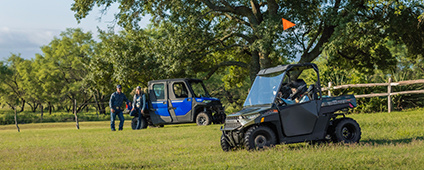 Kids can confidently tackle adventures with a comfortable ride and effortless handling thanks to age-appropriate ergonomics and A-Arm suspension.
POLARIS YOUTH SIDE BY SIDE LINEUP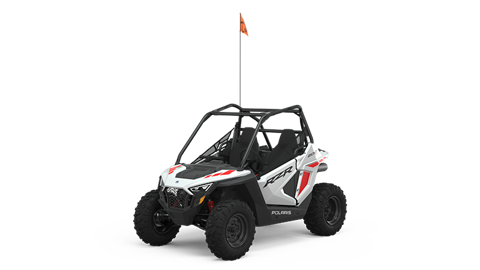 RZR 200 EFI
Starting at
$6,799
US MSRP
Now your young rider can experience the best of the best in off-road from the driver's seat, while you rest easy knowing they are surrounded by industry-leading safety and technology features. Give them the freedom they've always wanted – and they'll show you the confidence they needed.
Limited Availability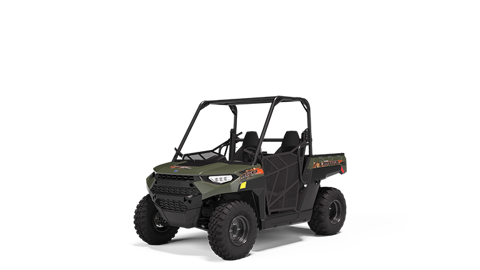 RANGER 150 EFI
Starting at
$6,299
US MSRP
At 150cc of power, 8" of ground clearance and 50 lb of storage capacity, the RANGER 150 EFI is ready for a full day of safe thrill rides for the kids. Now equipped with new Helmet Aware Technology to ensure fun is always paired with a helmet.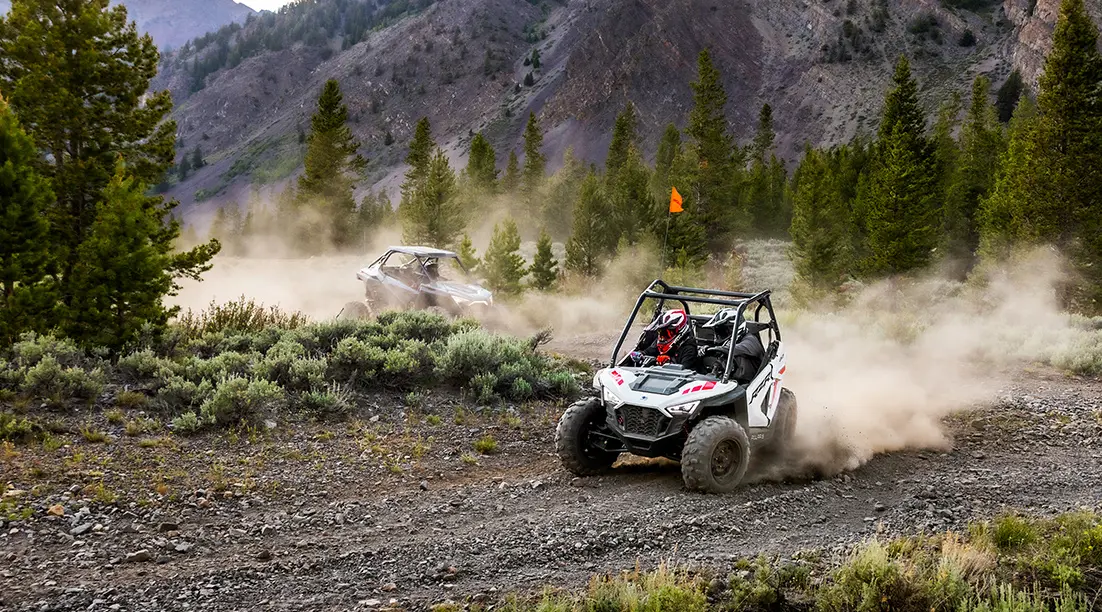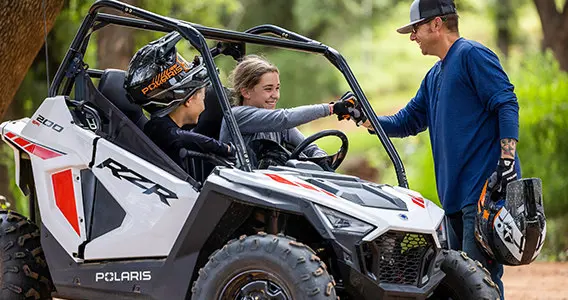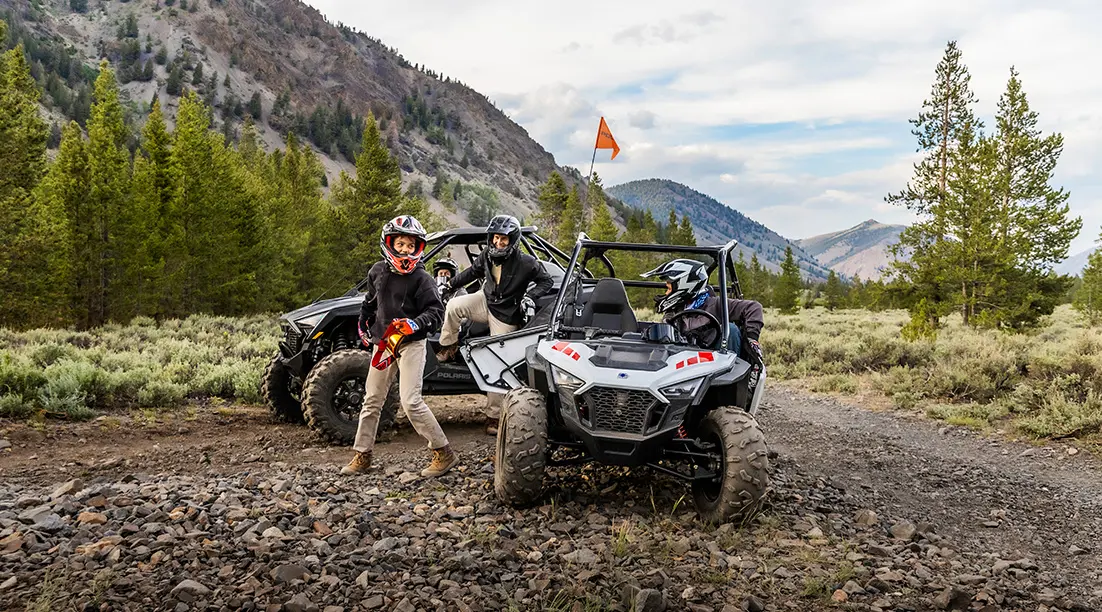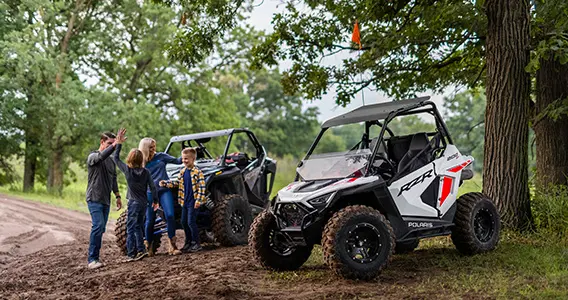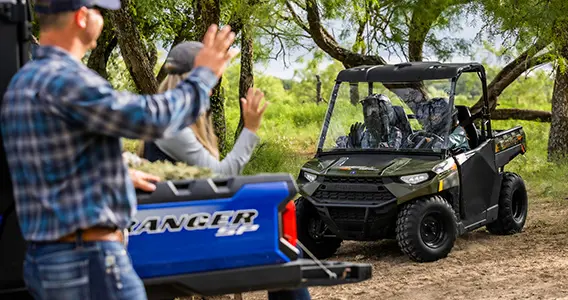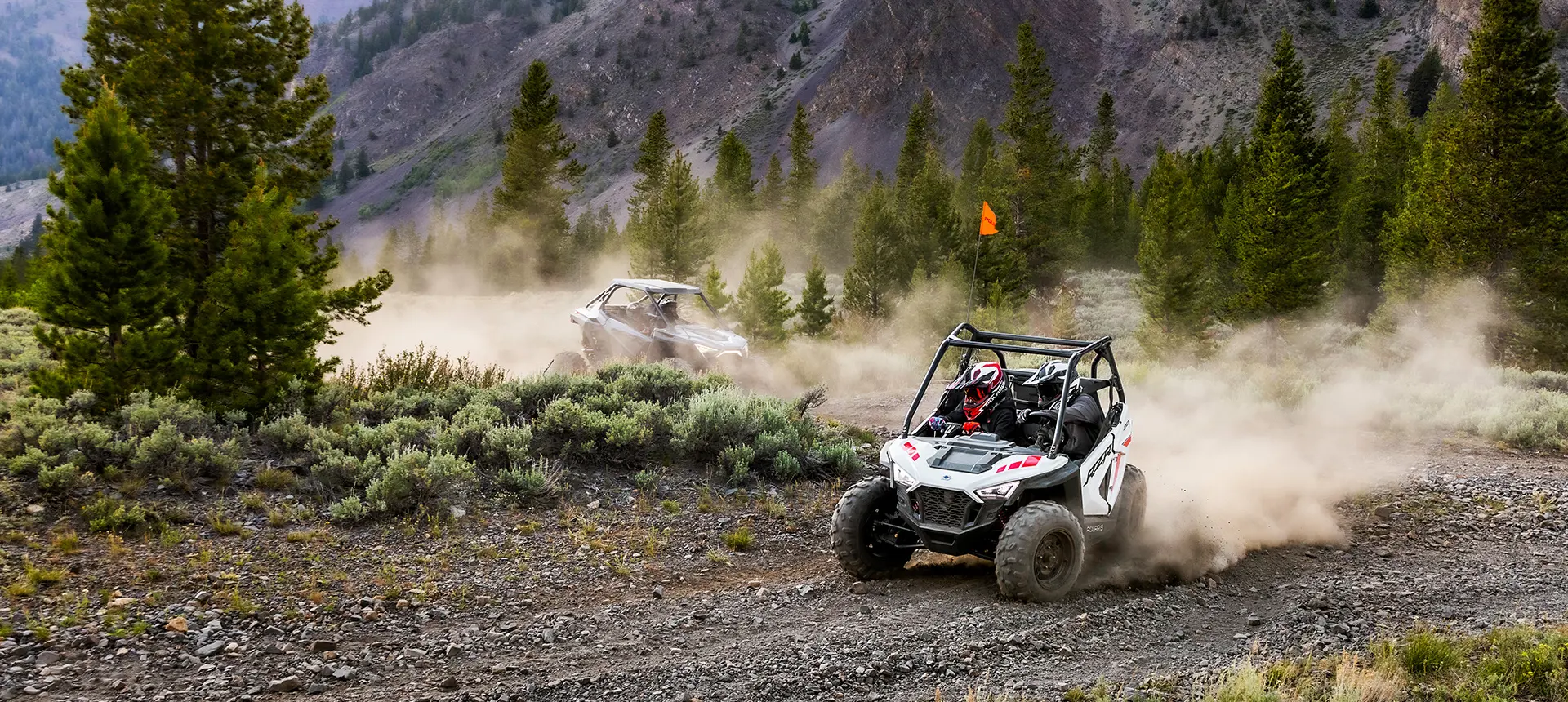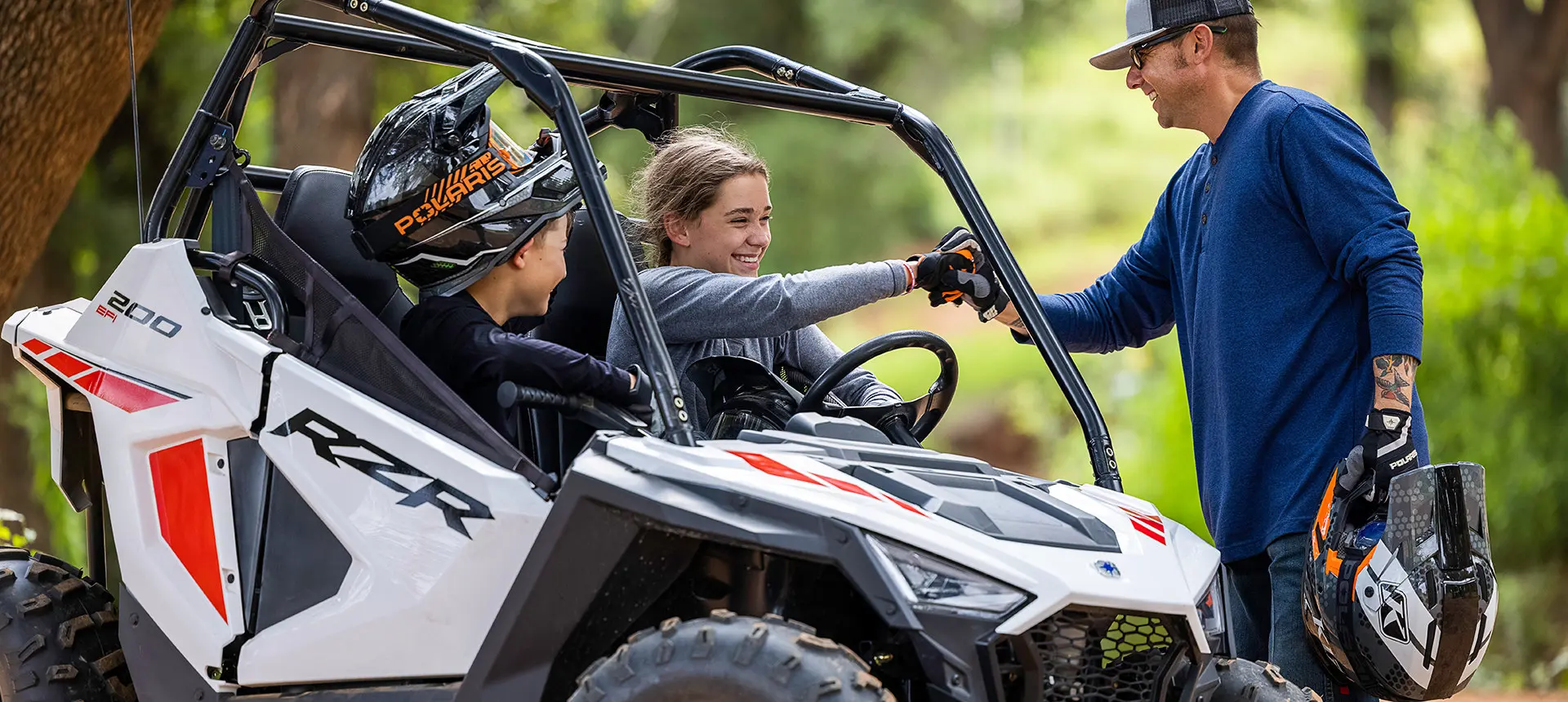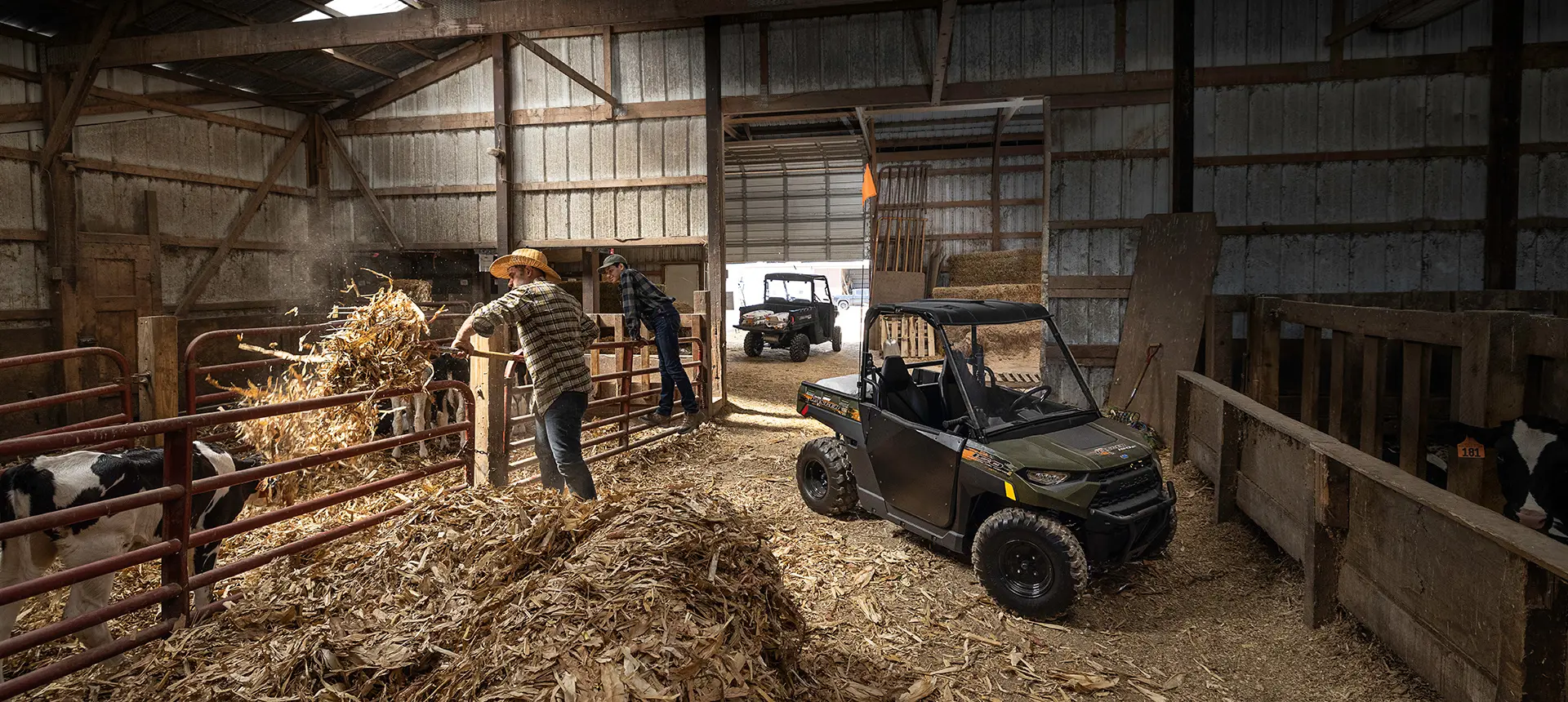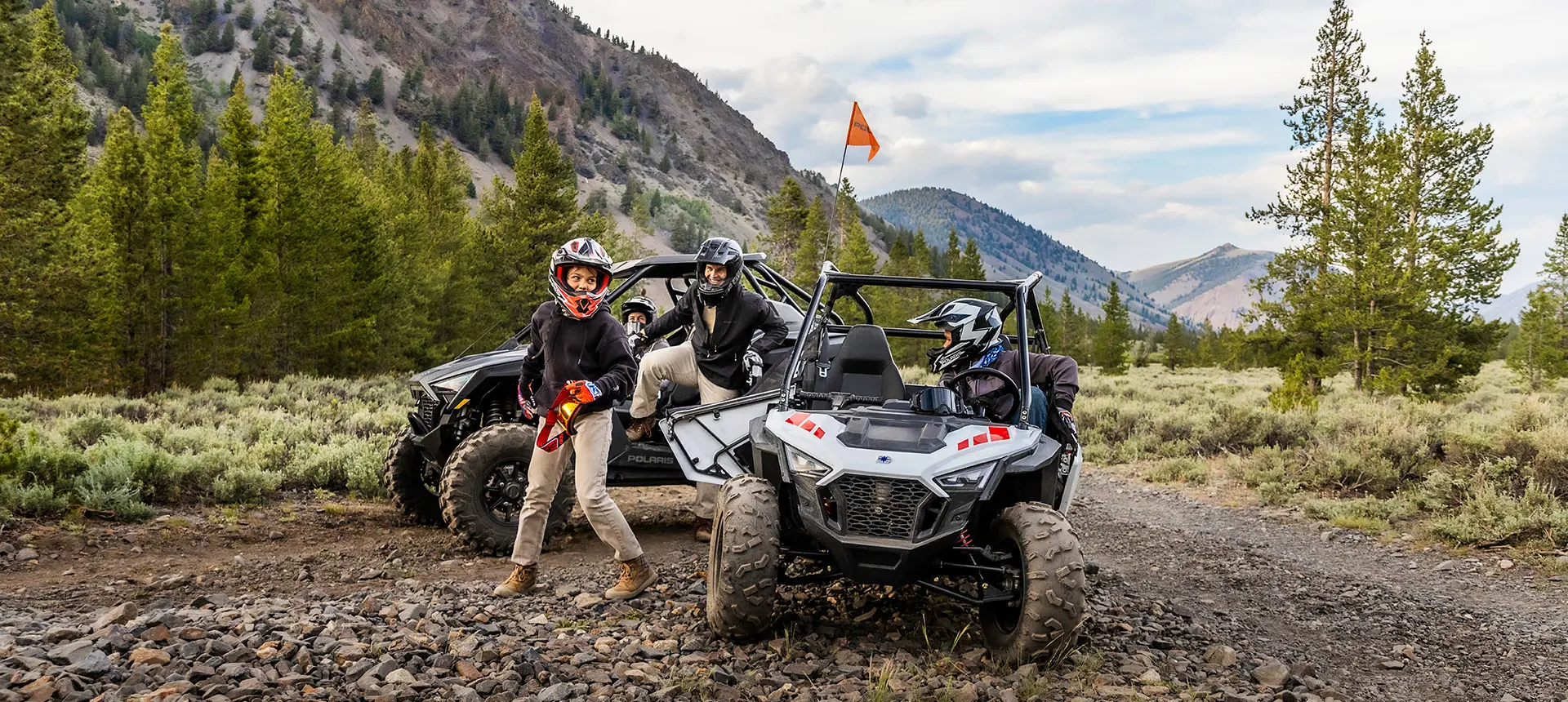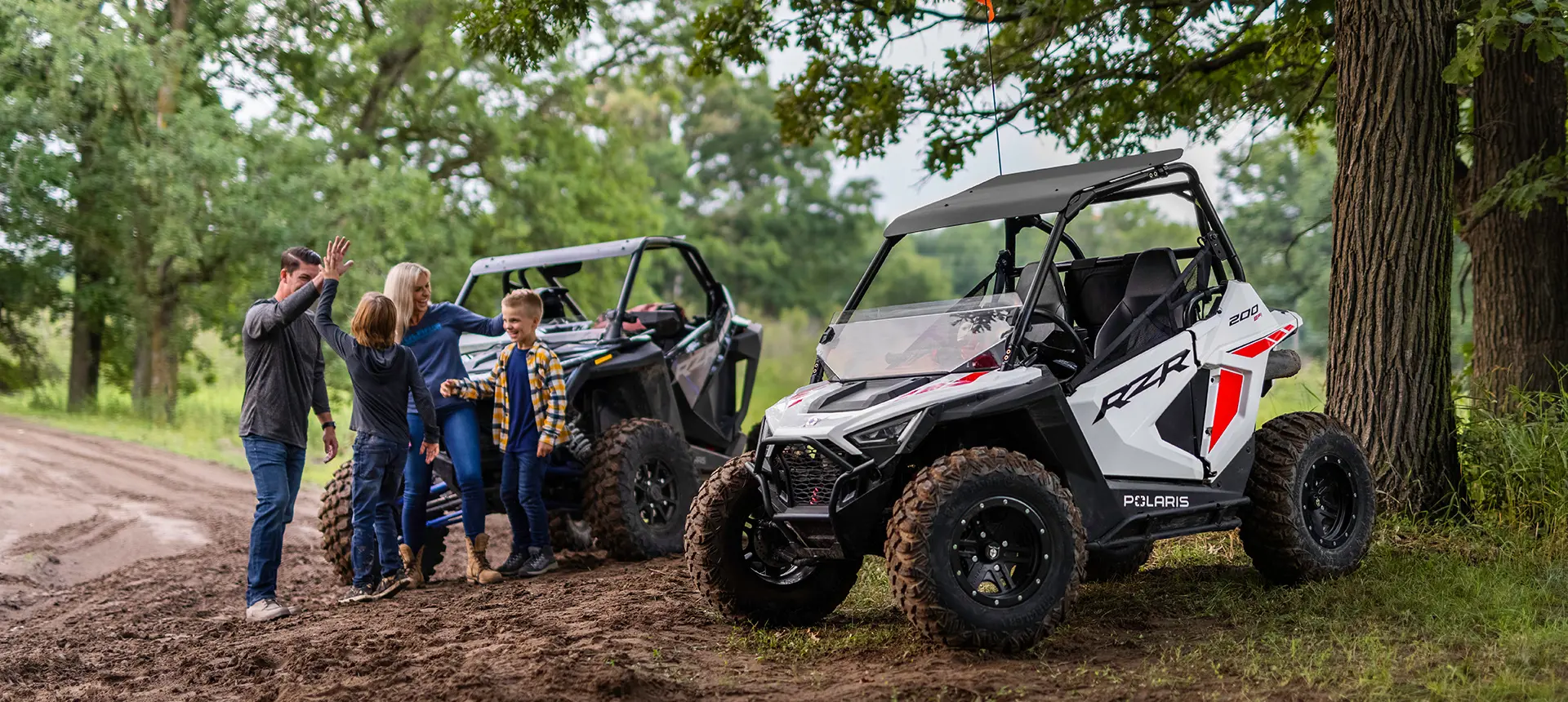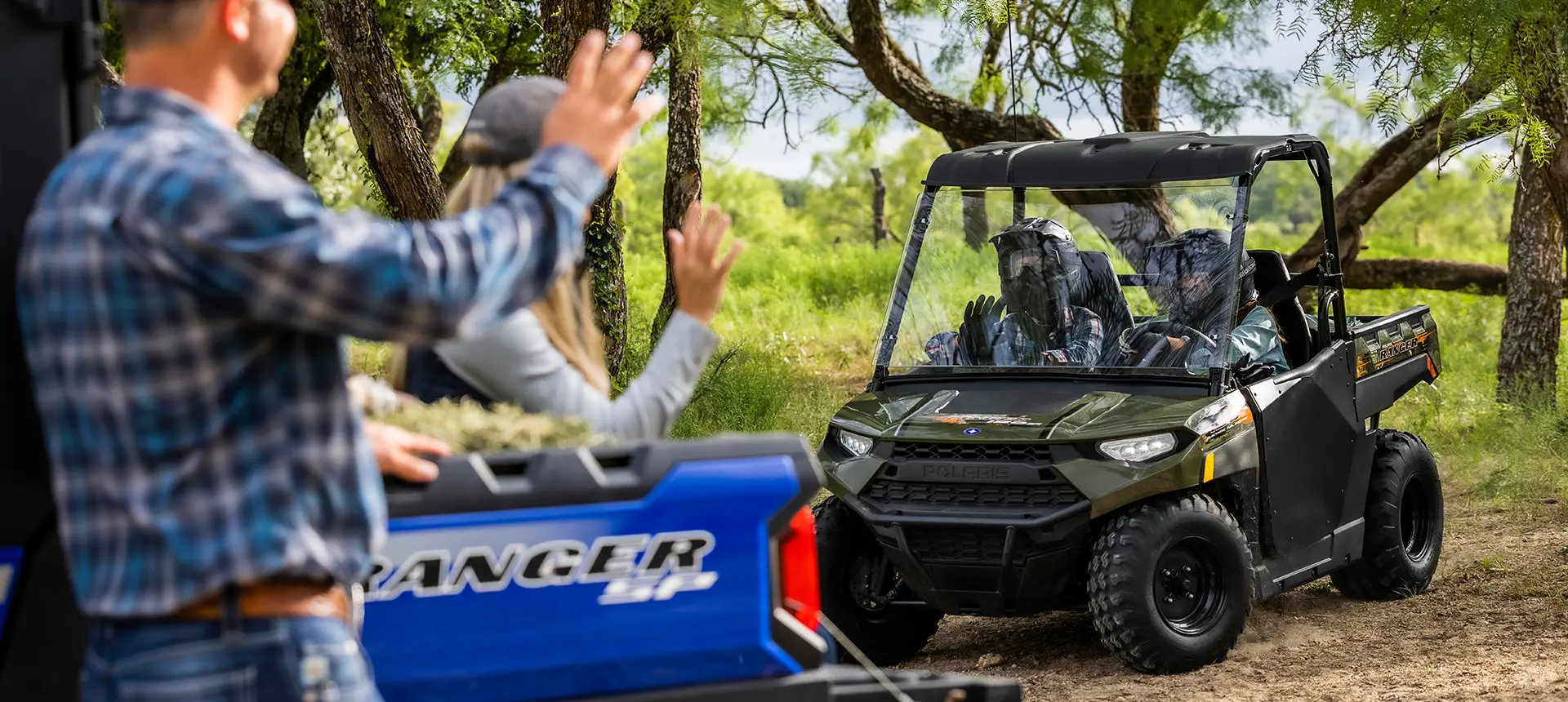 GOT A QUESTION? CALL US AT 855-390-0890
Our Polaris Product Pros are here to help. They are our passionate experts - men and women who live, breathe, and think outdoors every day. 8 AM - 6 PM CST (M - F)

NOT SURE WHICH OFF-ROAD VEHICLE IS RIGHT FOR YOU?
Let us help you narrow down Polaris Off-Road's large selection of vehicles to the one that's just right for your specific needs.
Discover Other Youth Vehicles