Vote on Your Favorite Below


Charities Win up to $25,000
Polaris Off-Road is proud to partner with the Diesel Brothers to honor our nation's military, police and fire departments. Three machines were custom built to honor each of these branches and paired with a charity.

When you vote on your favorite build, you are not only entering to win your choice of a RZR PRO XP Ultimate, GENERAL XP 4 1000 DELUXE or RANGER CREW XP 1000 with Ride Command but also giving each represented charity a chance to win. Each charity will receive a donation but your vote determines if they will be gifted $10k, $15k or $25k.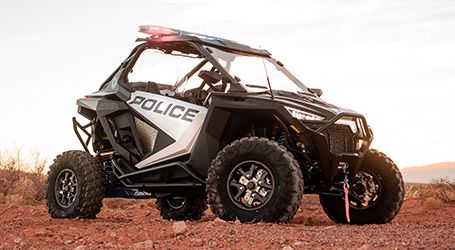 Concerns of Police Survivors
The Diesel Brothers built this RZR to honor those Police officers who serve and protect. Each year, between 140 and 160 officers are killed in the line of duty and their families and co-workers are left to cope with the tragic loss. C.O.P.S. provides resources to help them rebuild their shattered lives.
RANGER CREW XP 1000 with Ride Command
For those who are first to respond, the Diesel Brothers built this mean looking 2020 RANGER capable of any obstacles in its path. Gary Sinise Foundation serves our nation by honoring our defenders, veterans, first responders, their families, and those in need. We do this by creating and supporting unique programs designed to entertain, educate, inspire, strengthen, and build communities.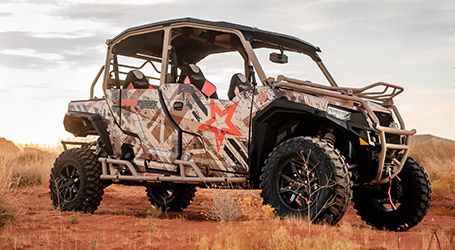 This tough GENERAL was built to support the brave men and women who risk it all for our freedom. Your Grateful Nation was founded by CEOs and Co-Founded by Rob O'Neill, a former SEAL Team 6 operator in 2013. YGN is committed to providing best-in-class training, education and business connectivity for our military's most elite Special Operators who are transitioning to the next phase of their lives.