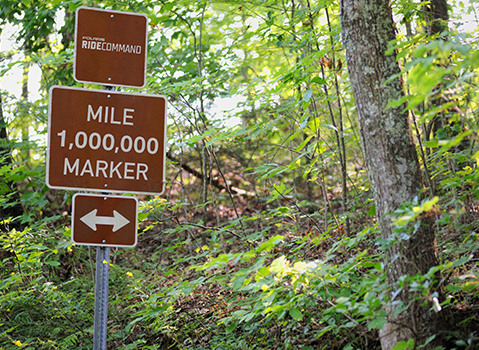 Polaris wants to thank the powersports community, specifically the on-the-ground clubs and associations for their continued support, and contributions to the sport. Because of your contributions we celebrate one million miles of trails and look forward to many more ahead – THANK YOU.
To further show our appreciation, Polaris is awarding 80 clubs or associations with $500 to help support their trail maintenance efforts. We invite all registered club trail managers or trail data contributors that have been active within RIDE COMMAND from January 1 through September 30, 2021 to submit an entry to receive an award.
Thank you to all of our contributing clubs, associations and trail managers!