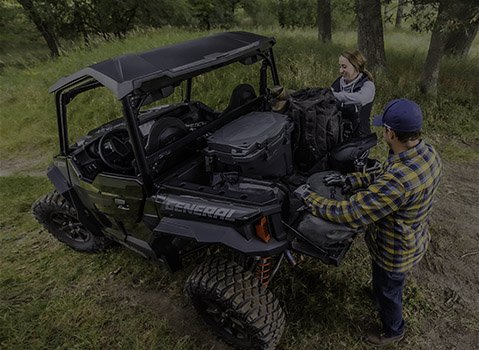 EVERYTHING YOU NEED TO KNOW TO GET YOURSELF OUT THERE
From property cleanup and maintenance to a crisp fall day hunting, whatever you want to do with your off-road vehicle, there are accessories, apparel, and other riding gear specifically designed to enhance your experience. Check out the possibilities.
Making sure you have everything you need to get ready to ride is the first step. You'll want to think about the right clothing, familiarize yourself with some basic rider safety requirements, and do a once-over of your vehicle to ensure it's in good shape to go for the day.

Check out this Youtube series covering everything you could ever want to do off-road. For new and experienced riders.

There's really no limit to what these machines can do. From ice fishing to farming, dune riding to kicking up trail dust, if you want to do it off-road, there's an accessory designed to make the job easier, or the experience even more thrilling.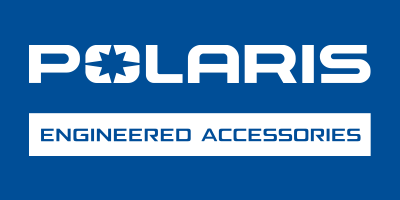 FINDING THE PERFECT ACCESSORY
When you're out there on your back forty or 10 miles deep into a trail system, you want all the confidence in the world that your ride and everything on it is engineered to perform. Polaris Engineered Accessories are designed by the exact same team that built your ride, so you know it all works together and won't void your vehicle's warranty.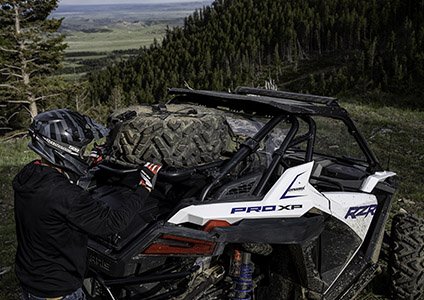 Fit means function on the off-road. Polaris Engineered Accessories go on easy and are designed to work with your specific vehicle to help you get everything you need out of it.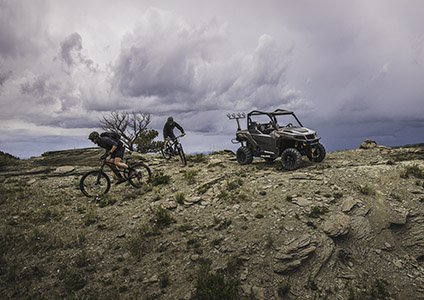 The greatest value doesn't necessarily come from the cheapest option. Our combination of fit and durability mean our accessories end up being the best choice over the life of your vehicle.
GET INSPIRED BY WHAT OTHERS ARE DOING OFF-ROAD
As a member of the Polaris family, you have access to the largest community of owners out there, doing what they love to do most. Check out some of their cusotmizations to see how they outfit their vehicle to do the things they love. Then share your own stories.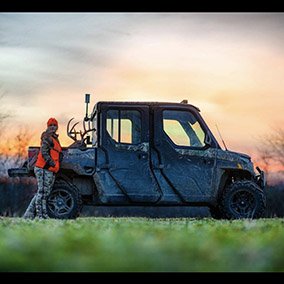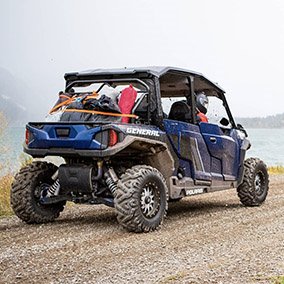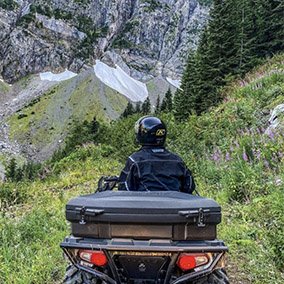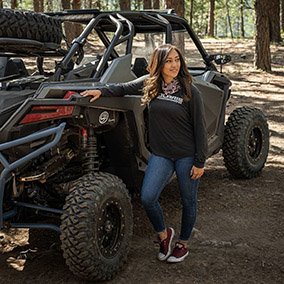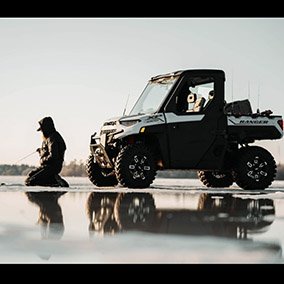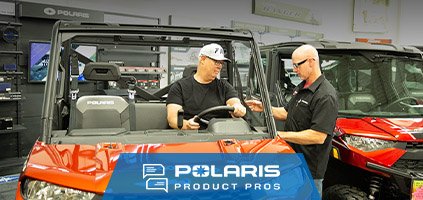 ANSWERS YOU NEED FROM THE EXPERTS WHO KNOW
Got a question? Talk to one of our Polaris Product Pros. They're the experts behind the design and performance of Polaris off-road vehicles. Ask them anything. If you've thought about it, they've done it. They're available 11 AM – 6 PM CST (Monday – Friday)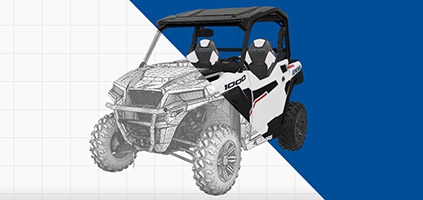 UP FOR ANY TRAIL OR TO DO
Try out our build tool to add accessories to your existing vehicle, or start new. Equip it for a hunt with lights and a gun boot, load it up with racks and storage so you can haul more around your property, or get it ready for a day in the dunes with new tires and a cooler.