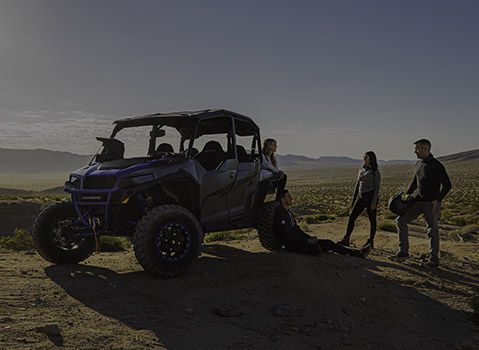 There's nothing better than getting out there, away from it all, working your land, or exploring new trails and terrain. We are dedicated to providing you with the resources to make it happen. That includes connecting you to a community of riders sharing their passions and their knowledge.

Best of all, there's something for everyone. If you're new to riding, you can pick up tips on everything from responsible riding to places to start riding. If you're a seasoned pro, we can help you find new trails and adventures to keep things fresh and fun.
Some of the most exciting moments in off-roading come from finding new trails and places to explore solo or with a group of buddies. There's no shortage of options for you, especially if you're able to fit your ride in your truck or trailer it to new destinations in your area or across the country. Here are a few ways to find them.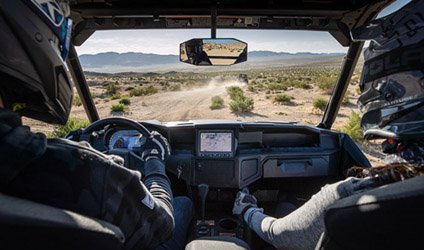 FIND NEW TRAILS WITH RIDE COMMAND®
Join a community of riders like yourself, searching out and sharing trails in their area using this industry-exclusive trail mapping and navigation technology with integrated waypoints and all-new group riding features.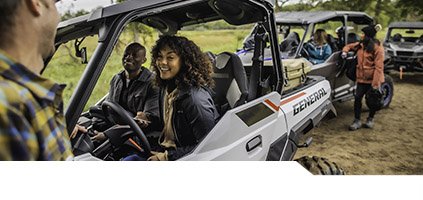 CONNECT WITH YOUR LOCAL TRAIL CLUB
They provide a perfect opportunity to get in touch with others in your area that know their way around the local trail systems. They're also the ones keeping the trails in great riding shape, protecting the land you ride on, and even sharing trail information to support RIDE COMMAND® maps.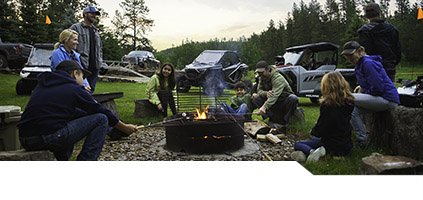 EXPLORE POLARIS ADVENTURES
Looking for some epic rides? You can find them by visiting Polaris Adventures. It can pair you up with exceptional outiftters using the latest Polaris vehicles on some of the most scenic rides in the country, from Glamis to Moab to the Smoky Mountains. Plan a ride at your next vacation destination or you can trailer your ride and go your own way.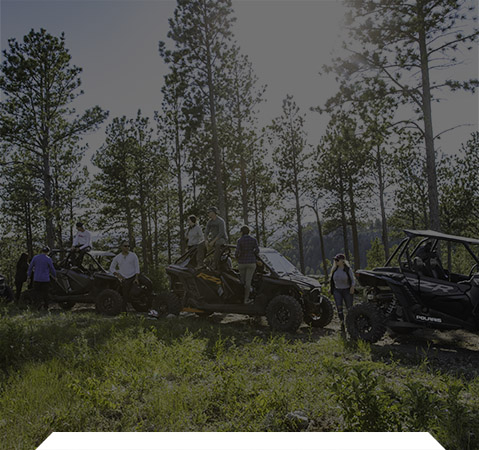 Owning an off-road vehicle will change your life. Connecting you to the outdoors and a community of people like you, who realize it's not about the machine, it's about the experiences your ride opens up. We have plenty of places you can celebrate those connections, share your experiences and invite others to become a part of this off-road family.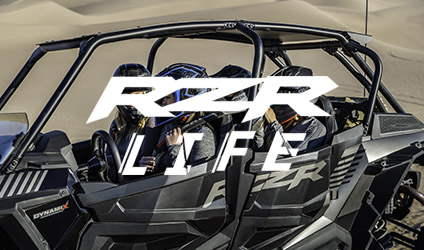 This is where RZR owners come to share unforgettable riding experiences, from epic events like Camp RZR to watching the RZR Factory Racing team take another podium in the off-road's toughest races. See what it means to be the driving force in the off-road.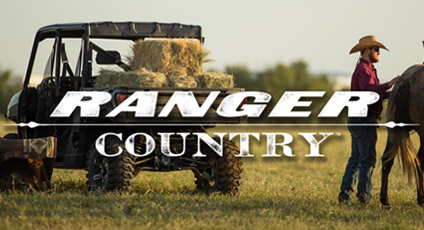 RANGER Country is made up of real people working hard every day to achieve their dreams. They are elevating standards, doing right by their communities, building traditions and have a love for the outdoors.
Follow other riders following their poassions on Facebook and Instagram.
GIVING BACK TO THE COMMUNITY
Protecting the places we all ride, the reasons we ride and serving those who ride is a critical component of our commitment to community. That's why we dedicate resources to improve and preserve your off-road experiences.