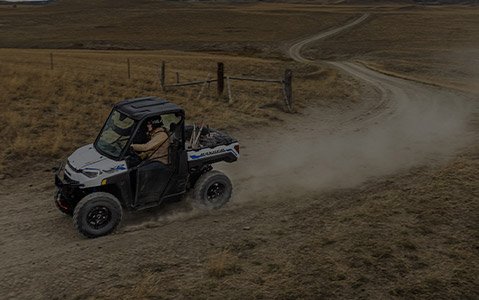 Manage and maximize your range
At the top end, a new electric RANGER can give you up to 80 miles or more on a full charge. Just like any vehicle, there are various factors that can affect how far you'll go including terrain, weather, type of activity and more. So, when it comes to establishing your day-to-day range, consider what you'll be using your vehicle for and how far you'll actually travel in the day. You likely can go farther and do more than you thought.
Factors that affect range
Just like gas powered vehicles, there are things you can do if you want to maximize your efficiency. Also, keep in mind, we idle our gas engines a lot, but electric only draws significant power when you are moving.

Finding flat or smooth ground can help you go farther

Less weight delivers more range, so only carry what you need

Watch the forecast and take note of extreme highs and lows

Plan full charges overnight and quick charges over lunch

Plan your trips efficiently to save power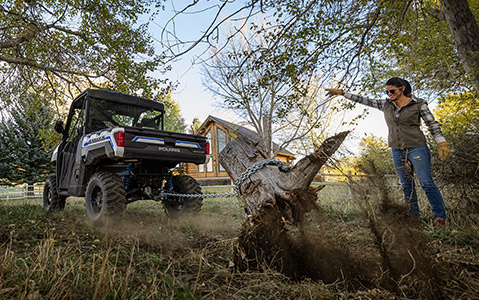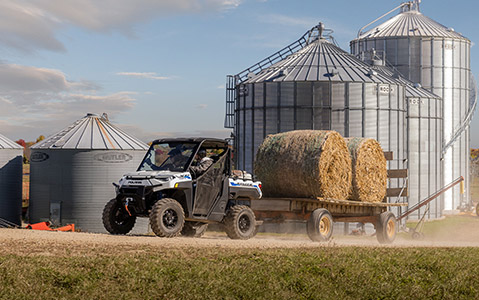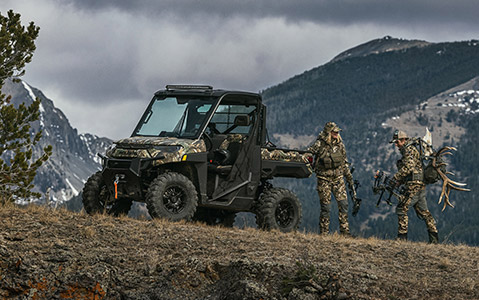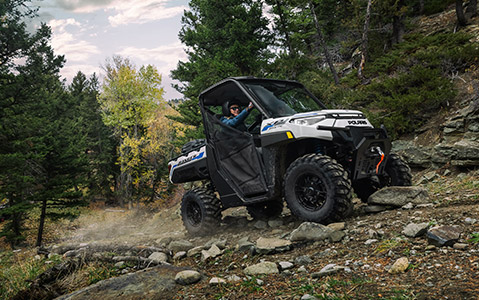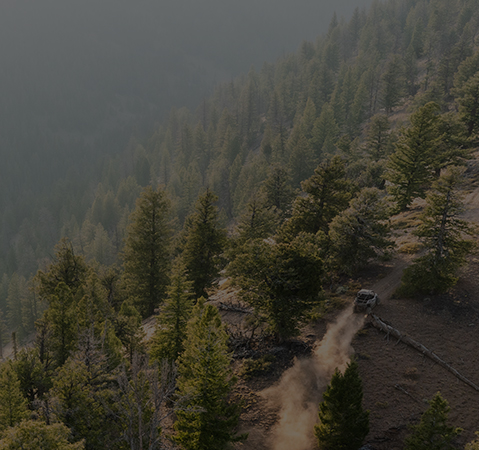 *Range estimates based on manufacturer data on typical customer driving usage and conditions. Actual range varies based on conditions such as external environment, weather, speed, cargo loads, rates of acceleration, vehicle maintenance, and vehicle usage.