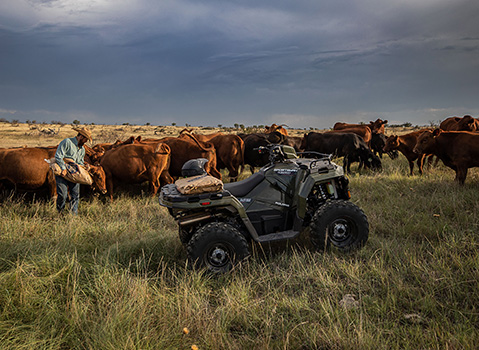 NFL Dallas Cowboys player Leighton Vander Esch and wife, Maddy Vander Esch, join World Champion Tie-Down Roper Tyson Durfey at his Texas ranch to experience a day in the life of a cowboy and what it means to live by the Cowboy Code.
Episode 2: Is an NFL Dallas Cowboy Able to Rope?
Tyson gives Leighton and Maddy a roping lesson and then Leighton takes it to the next level on horseback. As the day comes to a close, Leighton shares what the Cowboy Code means to him.
Episode 1: Is an NFL Dallas Cowboy a Real Cowboy?
The day starts with a tour of the ranch while Leighton and Maddy describe their cowboy roots. Maddy gets the opportunity to ride with Lisa Lockhart, a Professional Barrel Racer.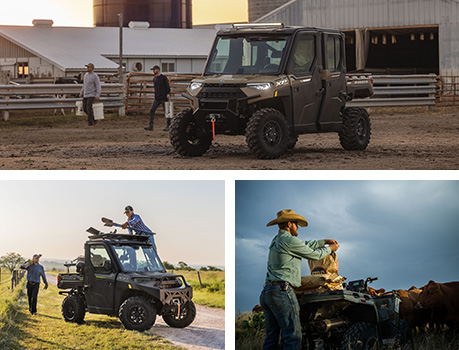 Find the Right Vehicle for Your Property
No matter the size of your ranch, there's an ATV or SxS that's a great work partner for your operation. From a nimble ATV, to the robust towing capacity and multi-passenger seating of a SxS, Polaris has a ranch hand with the right capability for your operation.
Accessories to Get the Job Done
Make your off-road vehicle the most capable sidekick to tackle heavy-duty workloads with Polaris Engineered accessories. With the right accessories, attachments, and implements, you can save time and get more done on the ranch.
With a Polaris Pro HD winch, easily remove fence posts, tree stumps, and more with added pulling power. Plus, with Rapid Rope Recovery you can retrieve rope quicker to get back to the task at hand.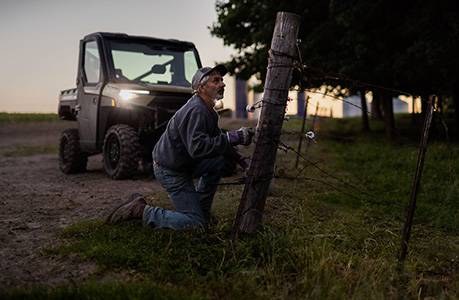 With added lighting, easily extend your workday with enhanced visibility to nvaigate your property or complete other tasks around the ranch.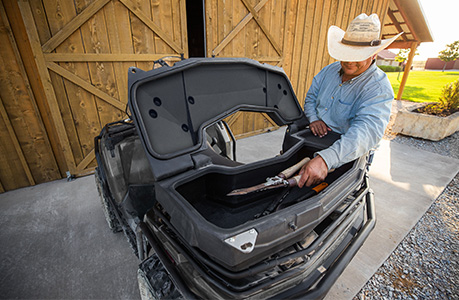 Easily transport all the tools and materials you need on the job with added storage accessories including storage boxes, racks and extenders, and more.