Introducing the All-New 2021 Line-Up
Always moving, forever searching, never at rest. Our passion for the outdoors unites us, creating a bond that goes beyond the mechanical. Our off-road vehicles take you where others can't – from the remote hunting stand covered in snow and brush to the race track in the desert sun and anywhere in between.
SIDE x SIDES AND ATVs TO FIT YOUR NEEDS
Explorez tout. Faites face à tout et n'abandonnez jamais. Que vous vouliez parcourir des sentiers difficiles et escarpés du monde entier ou les grands espaces, il y a un véhicule hors route Polaris pour vous. Dites-nous où vous voulez aller, et on vous y emmènera.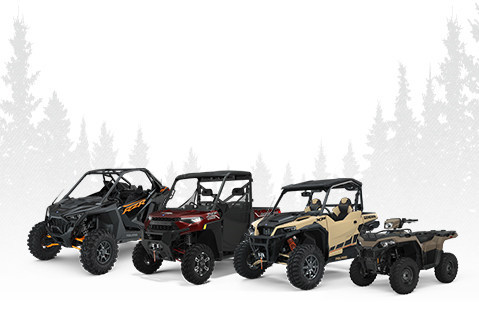 Polaris delivers the most complete lineup of customizable side by sides, ATVs and single-seat vehicles; purpose-built for the way you ride. Explore our brands below.