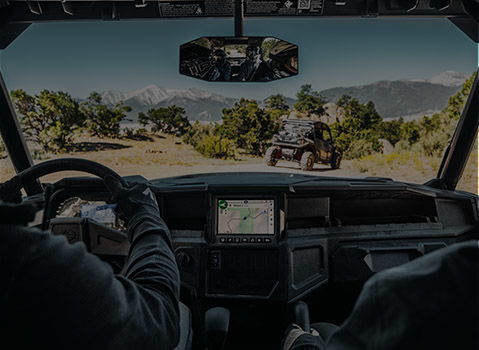 A RESOURCE FOR ALL RIDERS
Welcome! Whether you're new to off-roading or a seasoned rider, there's always something more to learn, exciting experiences to share, and new ways to get you out there where you are meant to be. As riders ourselves, talking about the vehicles we love and the experiences we have when riding is a thrill. This guide shares everything from what vehicles to consider to where to ride—so you're fully prepared for the off-road ahead.

Off-road tips, rider stories, and how-to videos to get you out there confidently.

If you're thinking about doing it off road, we have the experience and expertise to help. Check out this arsenal of articles, blogs and videos, created by other riders, property owners and outdoor enthusiasts like you. It's a great resource for inspiration to tackle anything you can imagine, off-road or on property. It's all right here at your fingertips.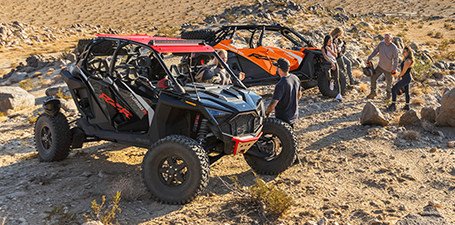 Common Off-Roading Essentials to Bring
Whether you're riding for a day or riding for a week, having a well-prepared kit of off-raoding essentials... Read More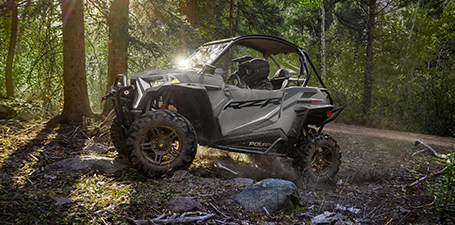 Cleaning Your UTV After a Day of Trail Riding
Post-ride side-by-side UTV cleaning isn't just about making sure your vehicle is looking its best... Read More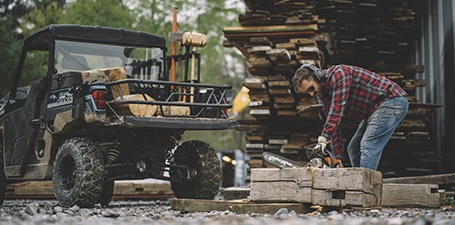 Craftsman Collection by Mark Bowe
As the host and producer of DIY Network's Barnwood... Watch Video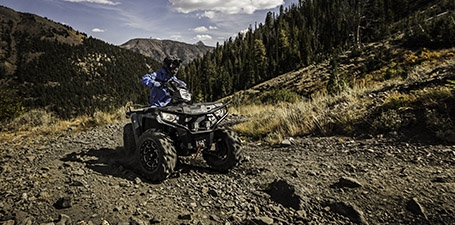 The Complete Guide to Buying an ATV/4-Wheeler
When it comes to buying an ATV or four-wheeler to fit your... Read More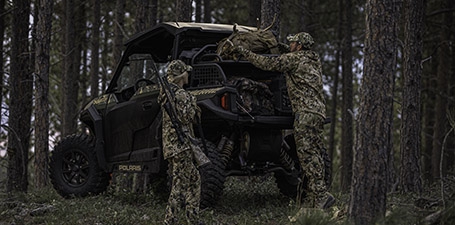 Expand Your Range, Discover New Hunting Ground.
Get out there. In your element. Well past the point where other... Read More
How to outfit any vehicle for what you want to do outdoors.
You probably already have a few ideas in mind about what your vehicle can do for you. Will you use it to hit the trails, help out around your property, prep for a fall hunt, or do a little winter plowing? The right ride equipped with Polaris Engineered Accessories™ can take down virtually any task, trail or adventure. See everything a well-equipped ATV or side-by-side can do.

Make Your UTV Your Most Useful Tool

Check Out Performance Upgrades and Mods

How to Gear Up for Adventure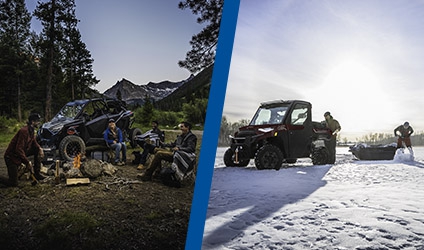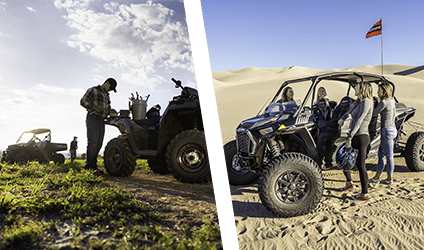 Get the Polaris Engineered Parts™ and the pro advice to do it yourself.
Knowing your way around your off-road vehicle can help you ride safely, avoid unexpected down time and stay on top of scheduled maintenance. From pre-ride checks that every rider can complete to basic DIY maintenance in your own garage to unexpected off-road repairs—we have the info and expertise you need to get it done right and the parts and materials tailormade to fit your vehicle.

Watch How-To Videos and Tutorials

Access to Professional Services and Resources

Where to Get Quality Parts

How to Prepare for the Unexpected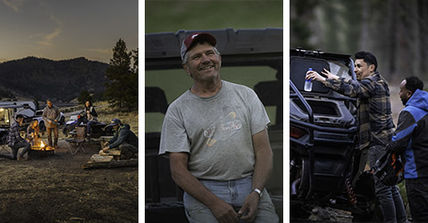 Connect and learn from others who share your passion.
When you purchase a Polaris, you're part of something bigger—a community of people who are passionate about the outdoors. Living in it, protecting it and sharing their adventures. Through owner resources, rider communities and ride-sharing technology like RIDE COMMAND®, we're leading the way out there, together.

Hear from Riders Like You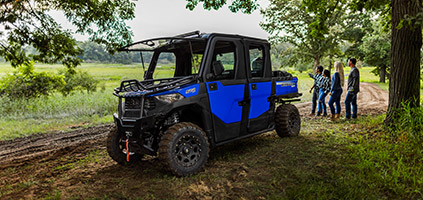 INSURE YOUR OFF-ROAD VEHICLE
Learn more about what insurance you might need for your ATV, UTB, or side-by-side.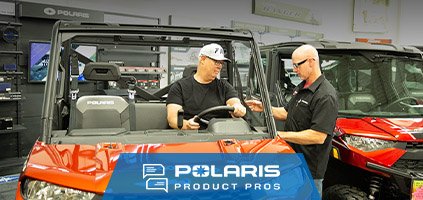 ANSWERS YOU NEED FROM THE EXPERTS WHO KNOW
Got a question? Talk to one of our Polaris Product Pros. They're the experts behind the design and performance of Polaris off-road vehicles. Ask them anything. If you've thought about it, they've done it. They're available 11 AM – 6 PM CST (Monday – Friday)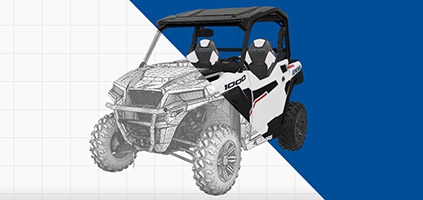 UP FOR ANY TRAIL OR TO DO
Try out our build tool to add accessories to your existing vehicle, or start new. Equip it for a hunt with lights and a gun boot, load it up with racks and storage so you can haul more around your property, or get it ready for a day in the dunes with new tires and a cooler.