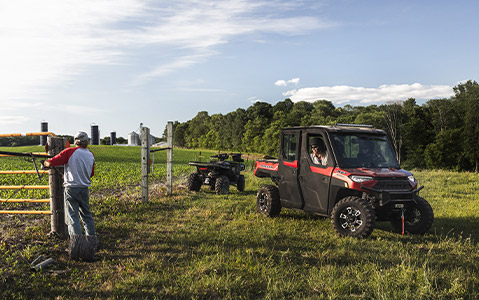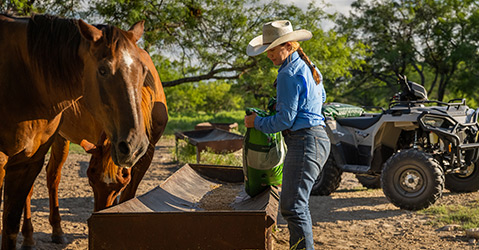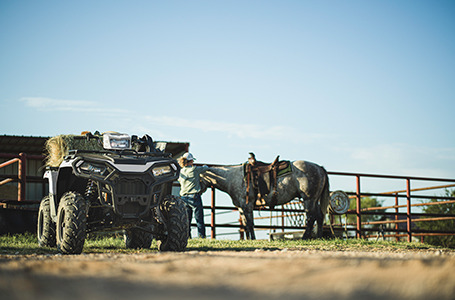 Smoothest, strongest most versatile, Sportsman is right at home on your range. It will help you tackle any obstacle with the comfort to get you through long days.
It's the #1 trusted UTV by farmers for a reason. Many reasons, actually—it hauls more, tows more, and flat-out helps you get more done.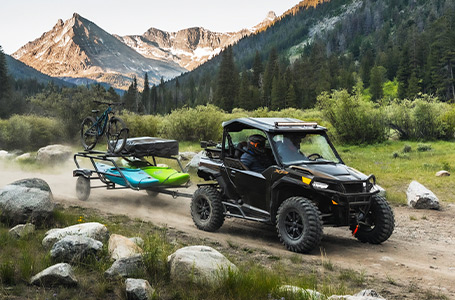 Versatility is a must on a farm, and General delivers in smooth-riding fashion. Two-and-four-seat models will help you keep everything in order.
With superior handling and toughness, Sportsman gives you the freedom and confidence to go anywhere as you follow the hunt over every kind of terrain.
Thanks to its unmatched capability and utility, RANGER is the perfect hunt partner for any region. It's strength, comfort, and capability will help make every trip memorable.
With seating for up to 6, no one has to miss the hunt. And with plenty of room left over for everyone's supplies, no one will want to come home early.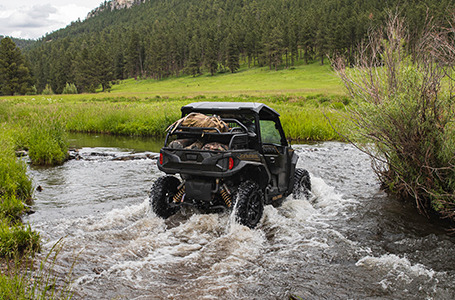 Pursue the ultimate hunt adventure with superior backcountry capability, stealth camo wrap and cargo space to haul all your gear and keep it secure.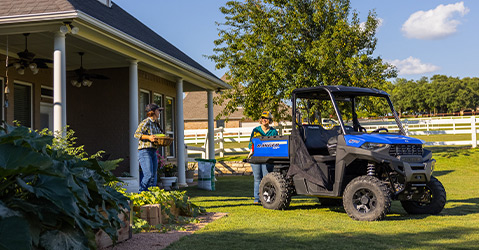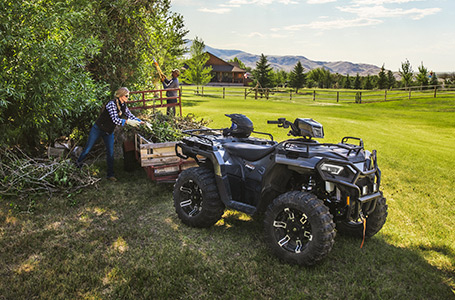 The all-around Versatility and Capability Sportsman is an asset on any property. Easily accessorized with a plow, winch or additional storage, it defines unstoppable.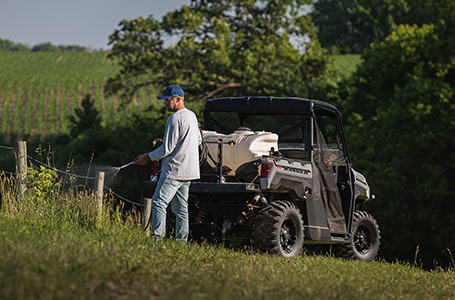 Whether hauling supplies, clearing the fields of rocks, putting in a dock or planting, mowing and spraying, the industry-leading utility of RANGER can't be matched.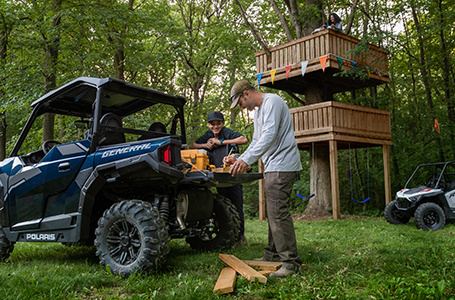 The unrivaled versatility of the GENERAL makes it one of the best all-around vehicle to tackle projects around your property, then take it out on the trails for the weekend.
Got a question? Talk to one of our Polaris Product Pros.
They're here to help. If you've thought about doing it off-road, they've done it.

Call 855-390-0890
Monday - Friday, 8 AM - 6 PM CST