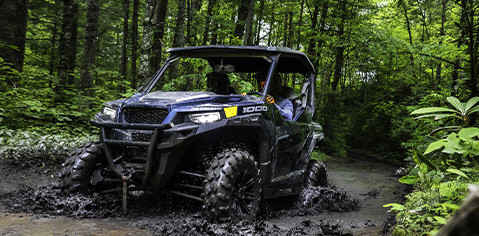 Choosing the Best Mudding Locations
The Southeast, stretching from Texas to Florida, is a prime mud belt region with plenty of mud trails and parks to sink your wheels into. Just a little farther north, the Midwest is home to many mud trails to put your mud-modified four-wheeler or side-by-side to the test.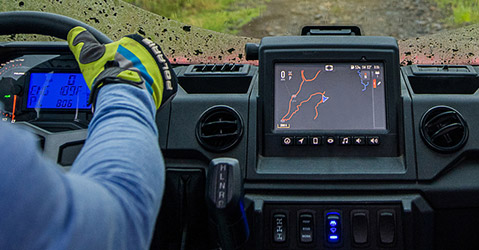 The RIDE COMMAND® GPS navigation system is available as a downloadable app or onboard select vehicles. Use it to help you discover new places to mud, plan and map your way, and even set up a group ride that keeps track of other riders in your party.
Destination Polaris showcases some of the best places to ride on this earth with several episodes focused on the down and dirty art of mudding. Check them out and get inspired to plan your next off-road adventure into the heart of mud country.
Many trails offer up an occasional patch of mud — but if you're looking to tackle a route that's more bog than trail, you'll want to know some of the basics of mudding that will put you and your machine to the ultimate test.
What Ride Is Right For You
It's not always easy to know exactly what you might need. So, use our Help Me Choose tool to get the dirt on what mud machine is right for you. Answer a few questions and get some personalized recommendations.

Check out these essential accessories and vehicle upgrades for the type of riding you plan to do.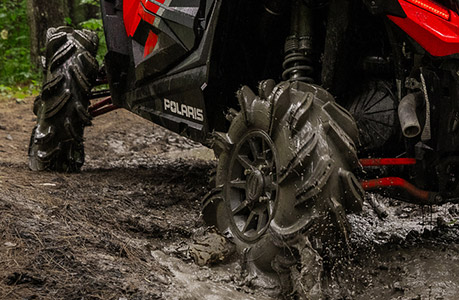 Get battle-tested tires in a mud/trail crossover for a smooth ride on the trail plus aggressive traction in the mud. Or add mud-focused tires for pro performance in the pits.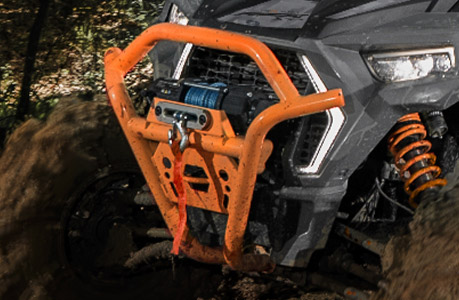 Mudding requires a well-armored ride with fender flares, front and rear bumpers and more to handle everything from inevitable slides to hidden obstacles under the surface.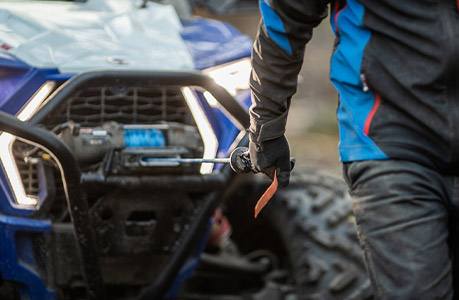 Half the fun of mudding is pushing your vehicle to the limits, which means you'll need a good strong winch to pull you out of those sticky situations you threw yourself into.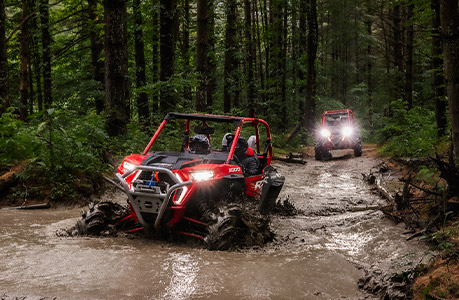 Essential for mudding, not only to help illuminate the contours of the terrain in low-light conditions, but to help you be seen by other riders day or night.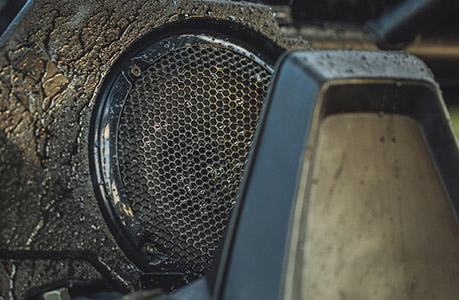 A mudding party isn't a party unless there are some tunes to go with the adventure. Crank it loud on a premium Rockford Fosgate® or MB Quart® sound system.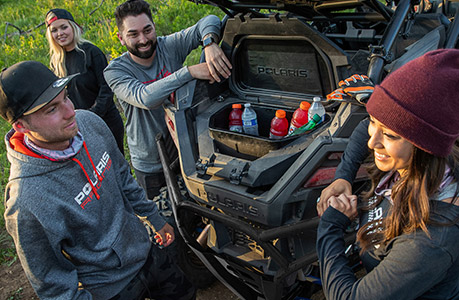 Mudding is a challenging, physical activity. Keep you and your crew hydrated with a tight-sealing cooler full of beverages. It's essential on any adventure.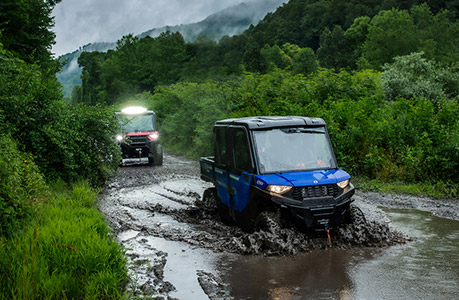 Best Mud Pits or Trails for ATVs & SxS UTVs
There's no shortage of awesome mudding trails and parks across the U.S. Check out this article for some of our favorites to get dirty.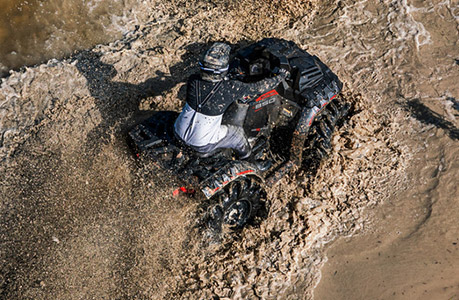 Cleaning Your UTV After a Day of Trail Riding
Cleaning your vehicle after a ride is a must — especially when mudding. Follow these steps to keep your ride clean and running longer.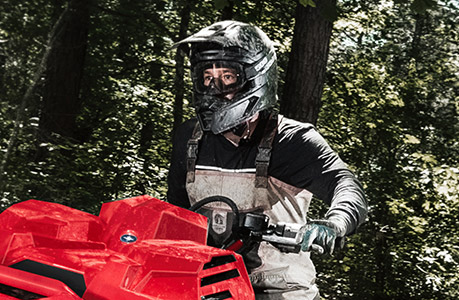 There are some essentials everyone should wear whenever they're off-roading and that goes for mudding too. Gear up for the challenge.