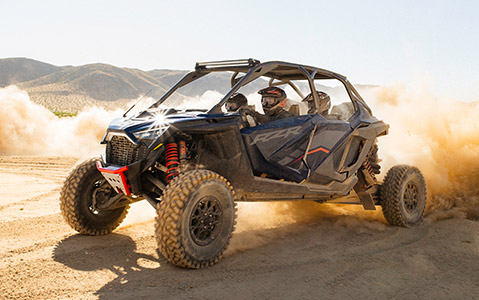 Over the past decade, Camp RZR has become the ultimate celebration of the side-by-side community, as thousands of riders gather annually to share their passion for off-roading.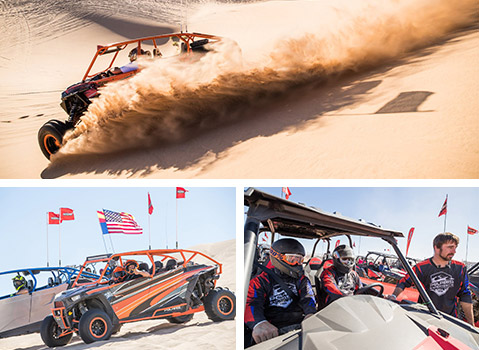 Explore Desert and Dune Riding Locations
The desert is the off-roader's playground. From wide open spaces to wildly varied and challenging terrain it's an unending expanse of thrills just waiting to be conquered. So, pick out the perfect location and get set for the extremes ahead.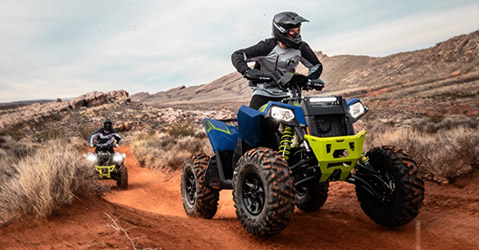 Consider Your Terrain Type
Make no mistake, dune versus desert trail riding can be drastically different. Make sure to do your homework before you go. Trail riding requires more vehicle ground clearance and protection from boulders and trees, while with dunes it's all about riding and floating across wide-open sand.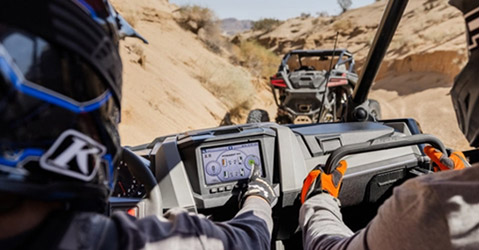 The RIDE COMMAND® GPS navigation system is available as a downloadable app or onboard select vehicles. Use it to help you discover new places to ride, plan and map your way, and even set up a group ride that keeps track of other riders in your party.
Find the Most Fun Places to Ride
Destination Polaris showcases some of the best places to ride on this earth with plenty of episodes focused on desert trails and dune riding. Check them out and get inspired to plan your next off-road adventure out in the desert.
Epic Dunes To Desert Trails
What Ride is Right For You
It's not always easy to know exactly what you might need. So, use our Help Me Choose tool to narrow in on your sweet spot. Answer a few questions and get some personalized recommendations.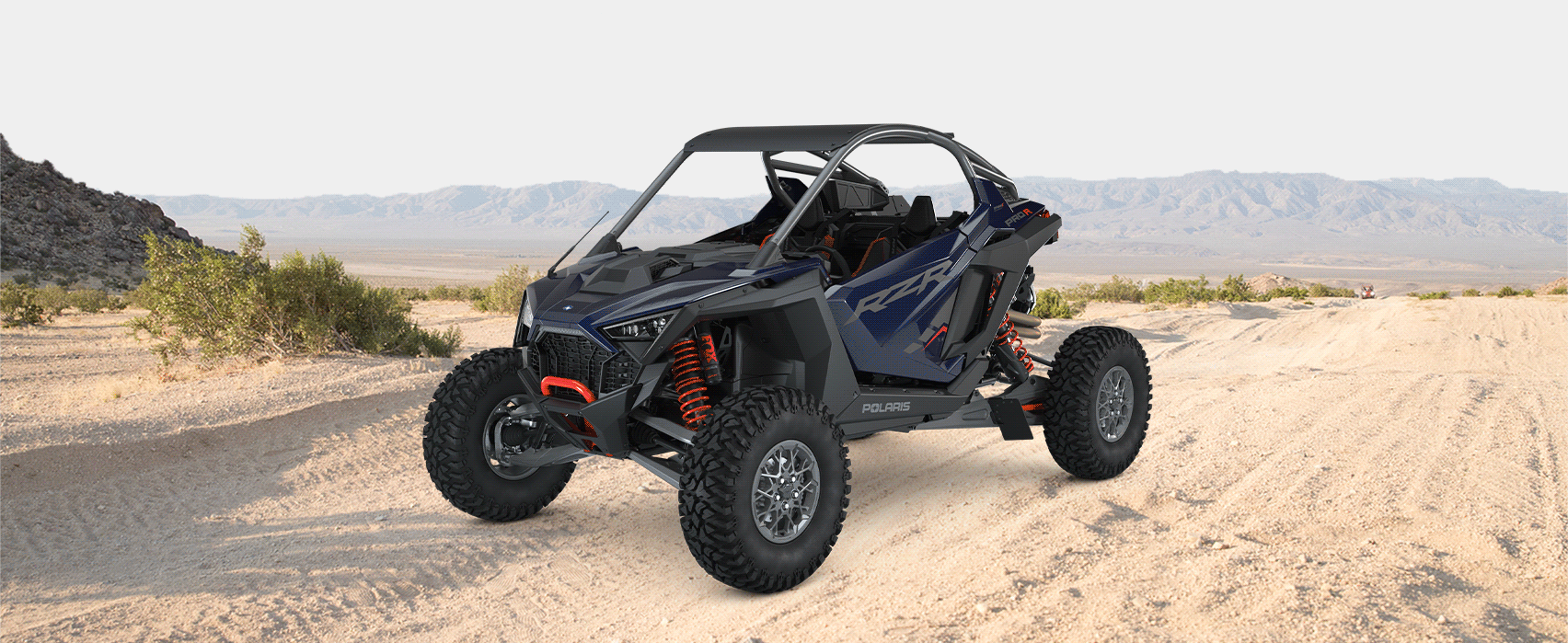 Equip Your Ride For What's Ahead
While many accessories like winches and audio cross over between dune and desert trail riding, ripping across wide-open sand dunes is much different than gripping rock ledges on a designated mountain trail. Check out these essential accessories and make sure you and your vehicle are ready for the activity you're planning.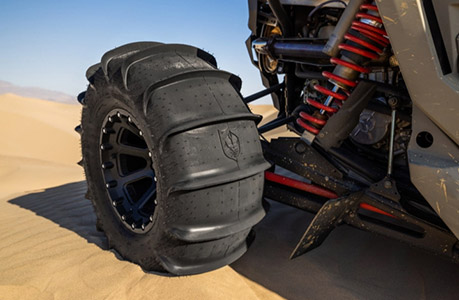 Specialized tires designed to maximize acceleration and handling offering hard-hitting power, incredible stability and floatation for precise control in the sand.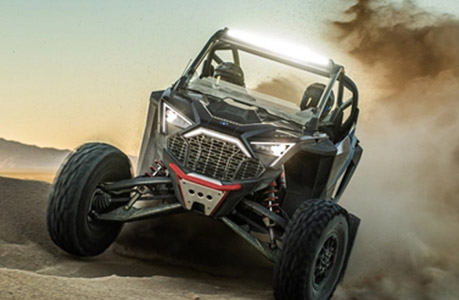 Essential for dune riding, not only to help illuminate the contours of the sand in low light conditions, but to help you be seen by other riders day or night.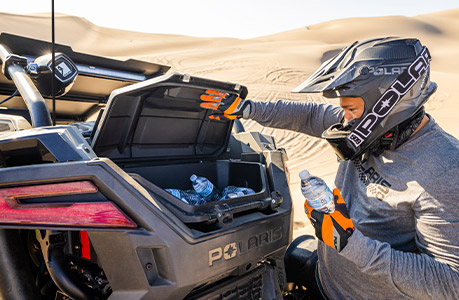 The heat radiating off the dunes can wear anyone down quickly if they don't stay hydrated. A cooler full of beverages is essential on any outing.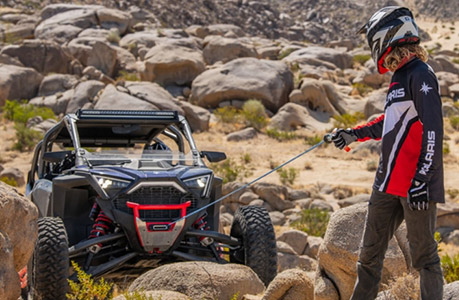 Add some peace of mind to your off-road ride with the pulling power to get you out of a rut or soft sand or to clear obstacles from your path.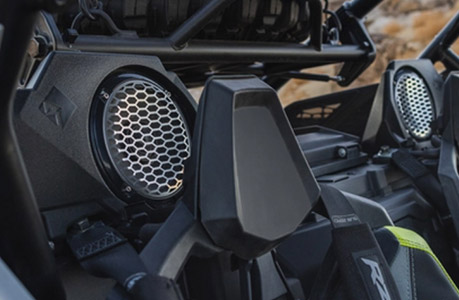 Every ride needs a rockin' soundtrack. Fuel your trail-riding adventures with a Rockford Fosgate® or MB Quart® sound system on board.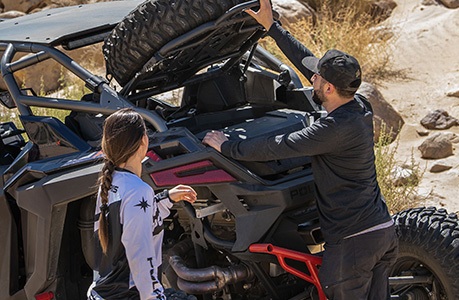 There are no convenience stores in the desert. If you think you might need it, be sure to bring it with you by adding more storage for the ride.
Dune and Desert Riding Resources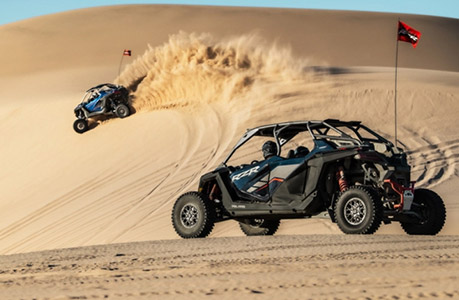 How to Ride Side-By-Sides and ATVs in a Sand Dune
Taking an off-road vehicle out into the dunes requires specialized skills to navigate the sand and get the most out of your adventures.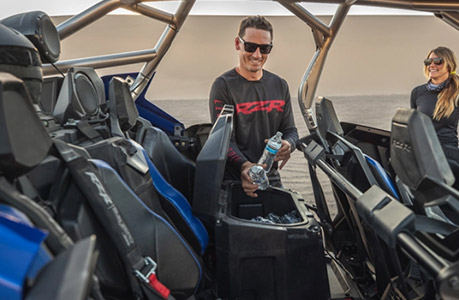 Common Off-Roading Essentials to Bring
No matter your desert vehicle of choice—from nimble ATV to sport side-by-side—there are some must-have items for any outing.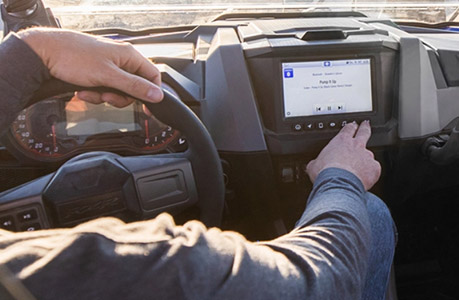 Elevate Your Off-Road Experience with RIDE COMMAND®
Learn how this powerful GPS navigation technology can keep your crew together, even in the featureless dunes with group riding modes.