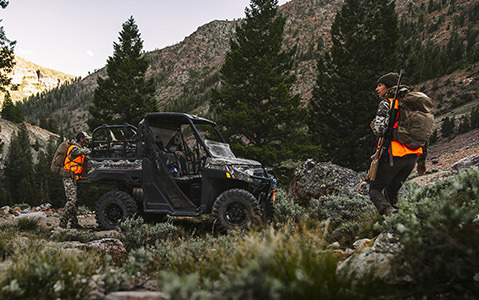 Explore Off-Road Vehicles for Hunting
Everyone can use a good hunting partner, and none are better or more reliable than a Polaris ATV or SxS. Built tough to conquer rugged terrain, Polaris off-road vehicles, along with hundreds of hunt-focused accessories, will take you where the trophies are big and the hunting stories are even bigger.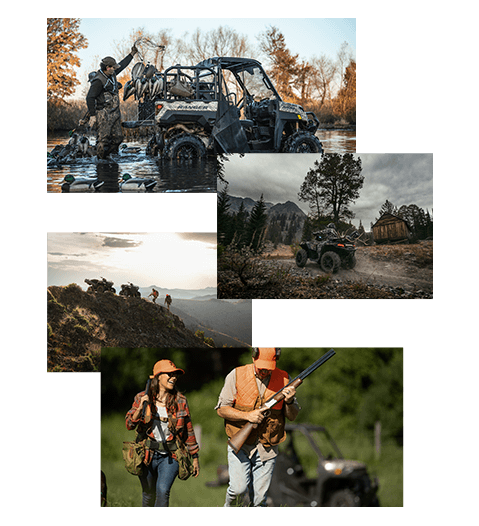 Choose the Best Hunting ATV or SxS
When hunting is your passion, you leave nothing to chance. The perfect gear, the ideal location and countless hours of scouting and planning lead you to that one moment of truth. Choose the perfect off-road vehicle to help ensure hunting success and create lifelong memories.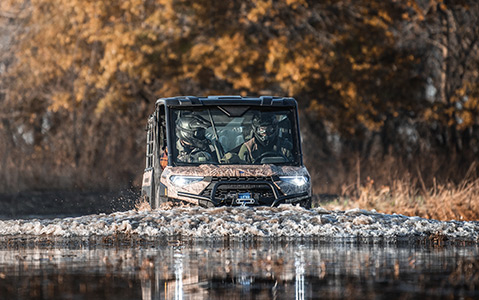 Scale challenging, rocky terrain with an ATV or go deeper into hunting grounds with a SxS. Both vehicles can be outfitted to tackle deep swamps, mud and other tough terrain.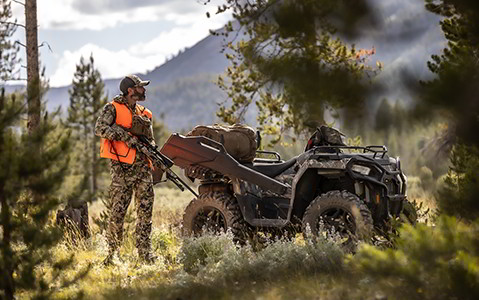 Who Are You Hunting With and What Gear are You Bringing With?
With multiple carrying capacities, be sure to choose an ATV or SxS with enough room for your gear and passengers. ATVs are best for riding solo and hauling smaller amounts of gear. SxSs can hold more gear and can fit up to six passengers.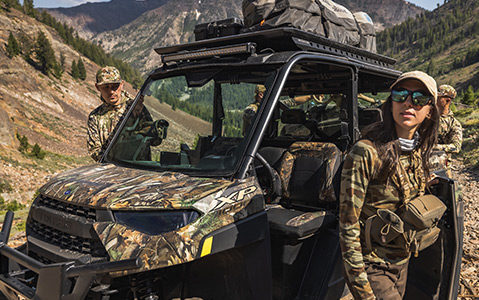 How Will You Use an ATV or SxS on Your Hunt?
Choose the right vehicle based on how you like to hunt. ATVs are best for shorter trips to hunt smaller game while SxSs can get you into the backcountry and on the hunt for larger game.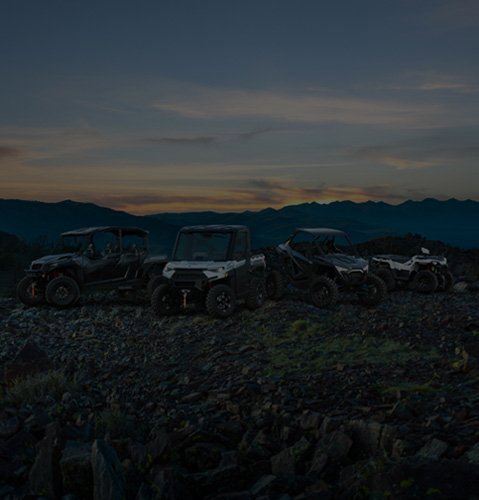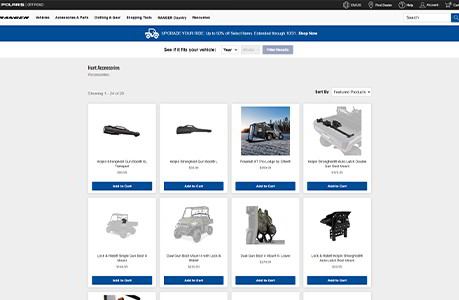 The perfect hunt requires the right gear. Outfit your Polaris off-road vehicle with hunting and fishing accessories designed to complement your passion.
Hunting as a Family Tradition
Make hunting memories that will last a lifetime. Polaris RANGER helps create enduring family hunting traditions for young and old alike.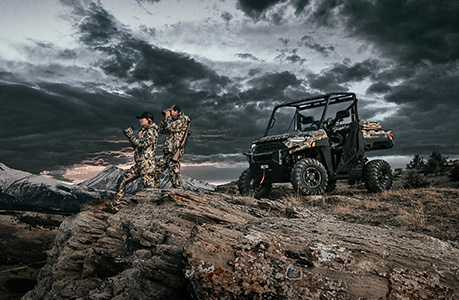 Hunting with a Polaris RANGER
Every hunter has a story to tell. But when you combine the do more, haul more capability and comfort of RANGER, you'll unlock an entirely new chapter to the great outdoors.