Giving Canada's Farmers & Ranchers Tools to Succeed
Adding Value and Innovation to One of Canada's Toughest Professions



With a cross-country network of dedicated dealers that can help you choose a vehicle best fit for you, Polaris is dedicated to providing the best purchase experience possible. Pair that with a vehicle lineup that supports a broad accessory and implement lineup, and you have yourself a trusted off-road partner for life.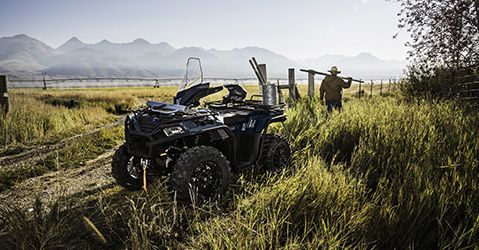 "The Sportsman has enough power to haul tools and supplies for working on the farm and is small and light enough to not tear up the ground like heavier machinery would."
To say 'thanks', Canada's farmers and ranchers enjoy special offers.
Choose a brand below to check eligibility and see available vehicle, accessories, parts, lubricants, and apparel offers in your area.
*Offer available on select models and regions, and warranty only available on select RANGER models.